Homes For Sale Wilmington NC
Jennifer Bullock Team with RE/MAX Executive
Wilmington NC Real Estate Search
Homes for Sale Wilmington is Wilmington's #1 Real Estate Search. Search Waterfront Homes for sale Wilmington and all nearby areas. You'll find beach homes, luxury homes and single family homes. Search Homes for Sale Wilmington NC by map, price, or nearby real estate listings in the Wilmington NC area by map, price, or area. Contact the Jennifer Bullock Team with RE/MAX Executive in Wilmington, NC, for the freshest listings on homes, condos, townhomes & more for sale!
SEARCH BY LIFESTYLE
SEARCH BY LOCATION
TRENDING NEIGHBORHOODS
Search All Homes For Sale in beautiful Southeastern NC

About Homes For Sale Wilmington NC
Welcome to "Homes for Sale Wilmington". We know that finding the right home is hard work, however we also know that it's worth it! Homes for Sale Wilmington NC provides the newest real estate listings to hit the market, so you can search just like a Realtor. Jennifer Bullock, owner of Homes For Sale Wilmington, with Remax Executive specializes in helping buyers and sellers in Southeastern North Carolina. With over 18 years of experience in real estate, Homes For Sale Wilmington, is highly qualified and possesses the perfect combination of expertise and market knowledge needed to bring their clients the best possible experience buying or selling a home in Wilmington NC.
You will find homes for sale Wilmington NC will help you find homes for sale on the beach, homes for sale with a boat slip, and homes for sale in gated communities, waterfront homes for sale, as well as affordable homes in both Wilmington and the surrounding communities. With their experience in the real estate field, Homes For Sale Wilmington, has extensive knowledge of the area, and dedication to the job, Jennifer Bullock with Homes For Sale Wilmington Real Estate Team, will always strive to meet their client's real estate goals. Their commitment to their clients ensures that the experience of buying and selling a home with them will meet and exceed expectations
It is hard to beat the beauty of the beaches and the perfect temperature of the water when you purchase homes for sale in Wilmington, NC, you'll quickly realize this. We are one of the only waterfront community areas that offers easy access to a major city with lots of things to do in downtown Wilmington NC.
Embrace Wilmington NC Real Estate
Described by some as a coastal dream town, owning a Wilmington NC home is an experience like no other. Wilmington NC is a beautiful and desirable area with a flourishing business market, pristine beaches, historical downtown district, and so much more. Founded alongside the Cape Fear river 275 years ago, this port city has been named one of the best places to live as a result of its high-quality schools, booming business district, beautiful scenery, and cultural scene. Wilmington NC Real Estate is scattered amongst upscale beach communities such as Wrightsville Beach, Carolina Beach, Kure Beach and Topsail Beach.
Downtown, Homes For Sale Wilmington, serves as a cultural center for the region, housing numerous major art and cultural facilities. One of these facilities is the Thalian Hall Center for the Performing Arts, which has served as both the area's political and cultural center since its construction in the 1850's. The Community Arts Center provides programs in all areas of the arts and is located within blocks of Homes For Sale Wilmington.
As part of the downtown area, the Historic District of Homes For Sale Wilmington serves as the cultural epicenter of the Cape Fear region. This area is full of museums and historical sites that lend to creating this diverse and intriguing location for Homes For Sale Wilmington. The scenic Riverwalk along the Cape Fear River provides views to the World War II memorial Battleship North Carolina. There are countless other historical landmarks, such as the Cottage Exchange, Bellamy Mansion, and Thalian Hall. Numerous annual celebrations also find their home in Downtown Wilmington, such as the Riverfest Street Festival and the famous North Carolina Azalea Festival.
Homes For Sale Wilmington, Condos and Townhouses
Wilmington townhouses and condominiums provide a wonderful option for those who prefer a low to no maintenance home. Search all condos and townhouses for sale Wilmington here and easily get access to the local MLS (multiple listing service) system where you get the most current and accurate listing information available. It gets updated every 5 minutes so it is one of the most accurate websites available. Condos and Townhouses currently for sale in Wilmington NC
Sell My Wilmington NC Area Home
Our plan at homes for sale Wilmington NC is to help sellers reach their goal and to get your home sold in the shortest amount of time, and at the right price, in a well planned transaction. Also, don't give your house away! Find your HOUSE VALUE INSTANTLY.
Of course if you want a more detailed price simply request a Free Comparative Market Price Analysis by clicking the contact us button.
Sellers click here to find out how much your HOME IS WORTH INSTANTLY/ and we'll also send you our free 101 POINT MARKETING PROGRAM Guaranteed to sell your home for the most money.
To learn about what other Wilmington sellers have found useful. Click THE SELLER GUARANTEE PROGRAM which shows you our free offers including the secret to getting up to 21.6% more for your home in less time. Simply click on the image and enter your address. You will not only be qualified for all of the free seller services but you will receive your house value online instantly.
"Jennifer Bullock knows our area as well as anyone could. She is well versed in all areas of real estate, and executes business deals professionally. Communication is clear, and appropriately timed. I highly recommend Jennifer Bullock for your real estate needs. She has represented me as a seller and as a buyer, and it was a pleasure working with her! - ~ The Oppelts
"Jennifer Bullock was exceptional throughout the entire process of selling our home and purchasing our next home. We had some tricky, stressful moments and Jennifer really kept us focused and helped us through them. We especially appreciate how quickly she was able to show us properties and answer our many questions throughout the process. She is not only knowledgeable and professional, she and her team, Homes For Sale Wilmington, are also a pleasure to work with" ~ Anne P
"Jennifer Bullock and her team, Homes For Sale Wilmington, came highly recommended, and helped us prepare to sell our former home for 27 years and also find a new home to purchase in the Wilmington area. She priced our house fairly in a hot market, and we had multiple offers within a couple of days. The selling process couldn't have been easier." ~ David McBride
"Jennifer Bullock was very professional and handled our house sale negotiations with great skill. She helped us understand the sellers market and helped us get out house ready for sale. Jennifer, and her team, Homes For Sale Wilmington, is always available by text phone or email and responds to questions and concerns with patience and knowledge." ~ The Olivers
Homes For Sale Wilmington NC - Trending Cities
Homes for Sale Wilmington NC showcases real estate listings in the Wilmington NC area which is a great place to live, work, retire or raise a family. Whether you're looking for your first home, moving up, or retiring in Wilmington, we are committed to making your home search easy with our FREE HOME SEARCH.
We can help refer you to buyer recommended lenders who, in our opinion, will offer the best guaranteed rates and our special BUYER ADVANTAGE PROGRAM. This is a very important part of the home buying process. We find if buyers are well versed and know what their buying parameters are, they are better able to negotiate for the home they want to buy.
We know you may be in the early stages of looking and that is great. Take a moment to register by logging in so that you can save your search until you are ready.
Wilmington NC Homes for Sale Near The Beach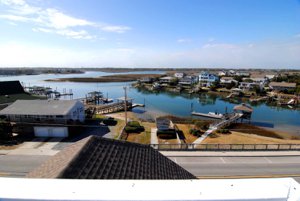 When you search Homes for Sale Wilmington NC you will find that Wilmington is surrounded by numerous beach communities; Wrightsville Beach, Kure Beach, Carolina Beach, Fort Fisher and Pleasure Island are all just a short distance from the city.
Wrightsville Beach, located along the coast of Wilmington, NC, is a beautiful and unique area that has been the embodiment of Southern coastal living for more than a century. The community was established on this five-mile-long barrier island by a group of friends in the 1800's. Now, after over a 100 years of growth in popularity and development, the community still maintains a year round population of around 3000 residents.
Even with the changes caused by the growth of visitors, Wrightsville Beach has continued to ensure that the beach remains uncrowded, catering to the upper income and affluent community of the area. The residents maintain the attractive landscape through architectural rules that keep Wrightsville Beach unique from what is found at more populated beaches.
Top Schools in Wilmington, NC
Wilmington is great for getting an education, its public schools are considered to be among the best in North Carolina. New Hanover County has 25 elementary schools, 7 middle schools and 5 public high schools. There are also alternatives to the public school system, with some other options in Wilmington being Cape Fear Academy, Wilmington Christian Academy, Wilmington Montessori School, St. Mary's Catholic School and St. Marks Catholic School.
The University of North Carolina at Wilmington ranks in the top ten public universities in the South according to U.S. News and World Report. The school is known for having one of the best marine biology programs in the world. Also in Wilmington is Cape Fear Community College, which is one of the largest community colleges in the state. It offers two year vocational and technical programs with opportunities for transfer to other colleges.
The film industry has also found a home in Wilmington, with over 200 movies and TV shows having been filmed in the area. Wilmington is home to Screen Gems Studios, which is one of the largest motion picture and television studios outside of Hollywood. The annual Cucalorus Film Festival attracts movie buffs artists from all around the county.
Wilmington is the perfect location for both large companies and small businesses. It has even been ranked as one of the Best Places for Business and Careers by Forbe's magazine. These businesses bring work and commerce to the area, helping it to flourish economically, keeping home values up.
Homes For Sale Wilmington NC - Wilmington Real Estate Search
Thanks for visiting!